A strong and effective sales pipeline is the key to long-term success for many companies. For sales agents to capture the most valuable leads from different lead sources & their existing leads and upcoming prospects, now sales management solutions offer you all to manage in one place.

Among small and midsize businesses, one thing that can increase growth is their current sales management process. It is more effective on analog methods, such as pen and paper or even Post-It notes, to record their customer interactions and data. When technology is employed, they rely on spreadsheets and mixed documents, which are subject to human error.
When your company starts to outgrow your ability to manage leads manually, it is time to invest in sales management systems to improve lead interactions and conversions.
Why do you need a sales management system?
Managing leads is a complex process. As the number of leads in a growing company increases, the use of manual sales management increases the risk of losing sales opportunities. This often occurs when tasks are forgotten or are unheard of for extended periods of time.

Non-sophisticated sales management solutions often result in inaccurate or duplicated contact information, mismatches towards sales reps, lack in follow-up, overlooked steps in the qualification process, and slow response times. Modern sales management software replaces inefficient, untold spreadsheet-based methods and analog systems.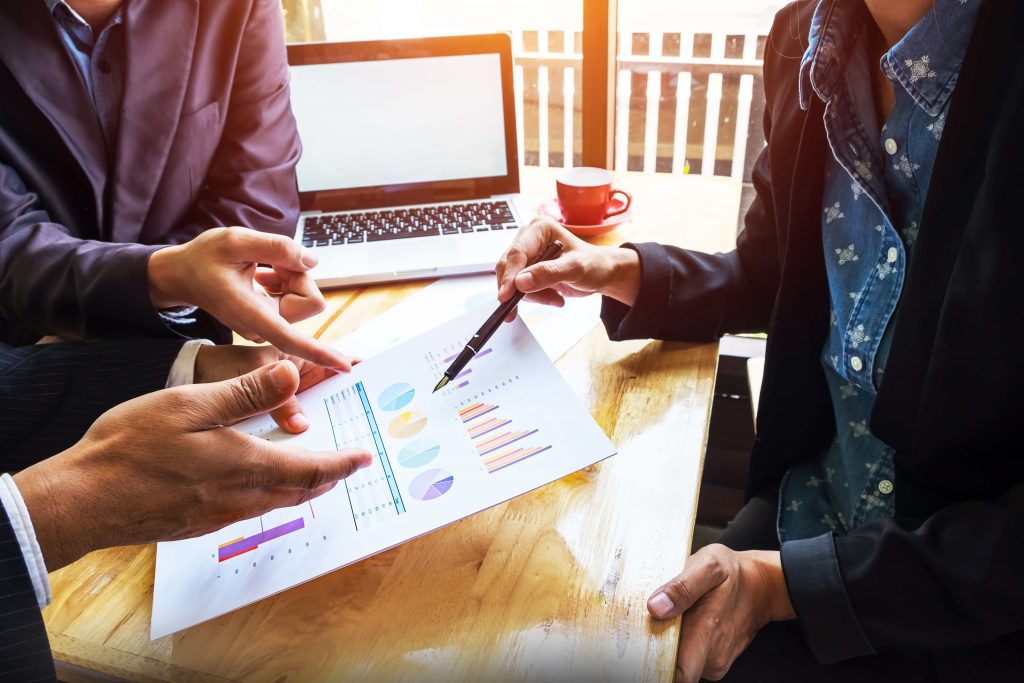 When companies implement a strong sales management Software, benefits include:
Ability to collect, organize, sort and analyze lead data on volume
An integrated dashboard for internal communication about lead activity
Seamless automation for tasks like lead delivery, tracking, qualification, alerts, and reminders
Records all interaction leads with your employees through live chat messages, phone calls, online demos, emails, and more, and online with your brand through website visits, webinar attendances, and social media interactions.
With this information, companies save dozens of hours per employee per year by eliminating manual data entry and the additional communication required to keep customers updated at all. Additionally, sales management systems help ensure that the data you collect is correct and useful.
Implementing a modern sales management system provides an efficient process for organizing and accessing contact information, including the details needed to qualify prospects and close sales. It automatically manages the flow of communication to ensure that leads are taken care of and that no one falls through the cracks, which can easily happen when companies use older sales management systems.
In advanced sales management tools, another feature is the ability to take all the information and data in the system and provide meaningful insights and recommendations to improve relationships with your prospects.
Many sales management tools also integrate into your technology stack with other business applications, which helps bridge multiple customer data points. As a result of understanding a prospect's interaction history, your marketing and sales teams can tailor better, more relevant messages and offers to every prospect at every touchpoint.

This gives your representative a competitive advantage when they personalize the customer experience.

How to develop your own sales management process
Young businesses may not yet have the process and structure. Over time, an established sales process is critical to a growing business, and a standardized process will allow your organization to understand what works and what doesn't, as well as improving your sales strategy to move forward on how to do this.

Follow five steps:

When you place an order to purchase, start by documenting the common and important steps you will be guided by, from their first introduction to your brand.
Work with your sales representative to refine those steps – to determine what's missing and what needs to be removed.
Establish a new standard sales management process to make all team members effective immediately.
Analyze results regularly and report on your performance.
Over time, add and refine your sales management process to maximize possibilities at every stage of your journey and minimize redundancy. Use available data to help make informed decisions.
After formalizing a sales management process, you will be able to invest in the right software for your needs. This should help you automate individual steps, gather valuable insights that will show you the biggest areas for improvement, and show you where there are opportunities to increase optimization within your overall sales management strategy.
What are the modern sales management solutions?
While software companies provide stand-alone applications, the majority of sales management programs are built into comprehensive customer relationship management (CRM) systems.

These end-to-end management systems understand the relationship of the customer, from the moment one enters the sales funnel to the end of the customer's journey, easy, clear, and rich in information.

The CRM platform enables navigating the historical record of each customer relationship and is more convenient for everyone interacting with the customer.

Advantages of sales management technology
When you employ a proper sales management tool or CRM system, there are three ways that can significantly impact your overall sales.
Improve conversion rates by facilitating better leadership nutrition
Speed ​​up the sales cycle, because your sales management software inspires you to re-engage prospects at the right time during their shopping journey.
The platform you choose must do many basic tasks. In particular, it should be:

Prevent leakage of leads at one source or another point in the management of the sales pipeline
Manage leads from the time they enter the funnel when sales close
The representative leads the appropriate vendor based on the set criteria
Users can quickly access when they have to perform various tasks in placing appointments or working their assigned leads.
Advise the user that they missed a specific task, such as a possibility
Distribute qualified leads as qualified leads increase sales potential
Facilitating meaningful interaction between prospects and sales reps by providing reps with useful relevant information
Reduce company response time to provide the necessary information to move through the next steps of the process
Produce reports to support accountability at each stage of the management process
When should you invest in sales management solutions?
Effective sales management allows businesses to make the most of their hard-won sales leads. It helps marketing and sales teams align their efforts and report on key operational performance metrics.

The right sales management technology makes it possible for sales reps and managers to lead leads, communicate with prospects, modify files, run reports, and manage and optimize the sales pipeline, all while moving. This makes it possible for small-scale businesses to automate their key management capabilities and effectively rival their biggest rivals.
Effective sales management allows businesses to make the most of their hard-won sales leads. It helps marketing and sales teams align their efforts and report on key operational performance metrics.

Of course, the majority of customers may not be exposed to paying customers. However, your sales management system will streamline the way you interact with individuals who only want to know more about your business's products or services, even if they are not ready to change at the present time. Handling the quality of such inquiries contributes to your company's strong reputation and even its word-to-mouth marketing.

When you invest in a proper sales management solution, you make it easy for all your potential talented people to improve their interactions with every prospect. A good sales management software equips your representative with the information and task management resources they need to increase conversion rates and shorten the sales cycle.

Turn off thoughts
As you grow your business, sales management software will become an important and necessary tool to automate the sales process. For optimal results, have a CRM Software as a technology hub to enhance your sales strategy. As you use more of your chosen sales management techniques, you will find that your overall sales process becomes both easy and effective.