Sales management is the life-flow of any enterprise, either big or small. And the higher sales rate makes the business more stable. This is why business owners are constantly looking for sales strategies and ways to improve customer relationships to ensure business stability. An effective approach is to implement the use of Sales CRM technology (such as ArchizCRM).

How can Sales CRM actually increase sales?
For sales teams that work with customers, the sales cycle can be extended to several months or a year. Longer delivery times make it difficult to know precisely what information to reach potential customers or what information to make the greatest impact. In addition, a mistake can disrupt or destroy months of hard work that is spent to make long term relationships with customers.

So, how can a sales team effectively manage and cultivate sales cycles?
Sales CRM Software can support business development in all types of industries.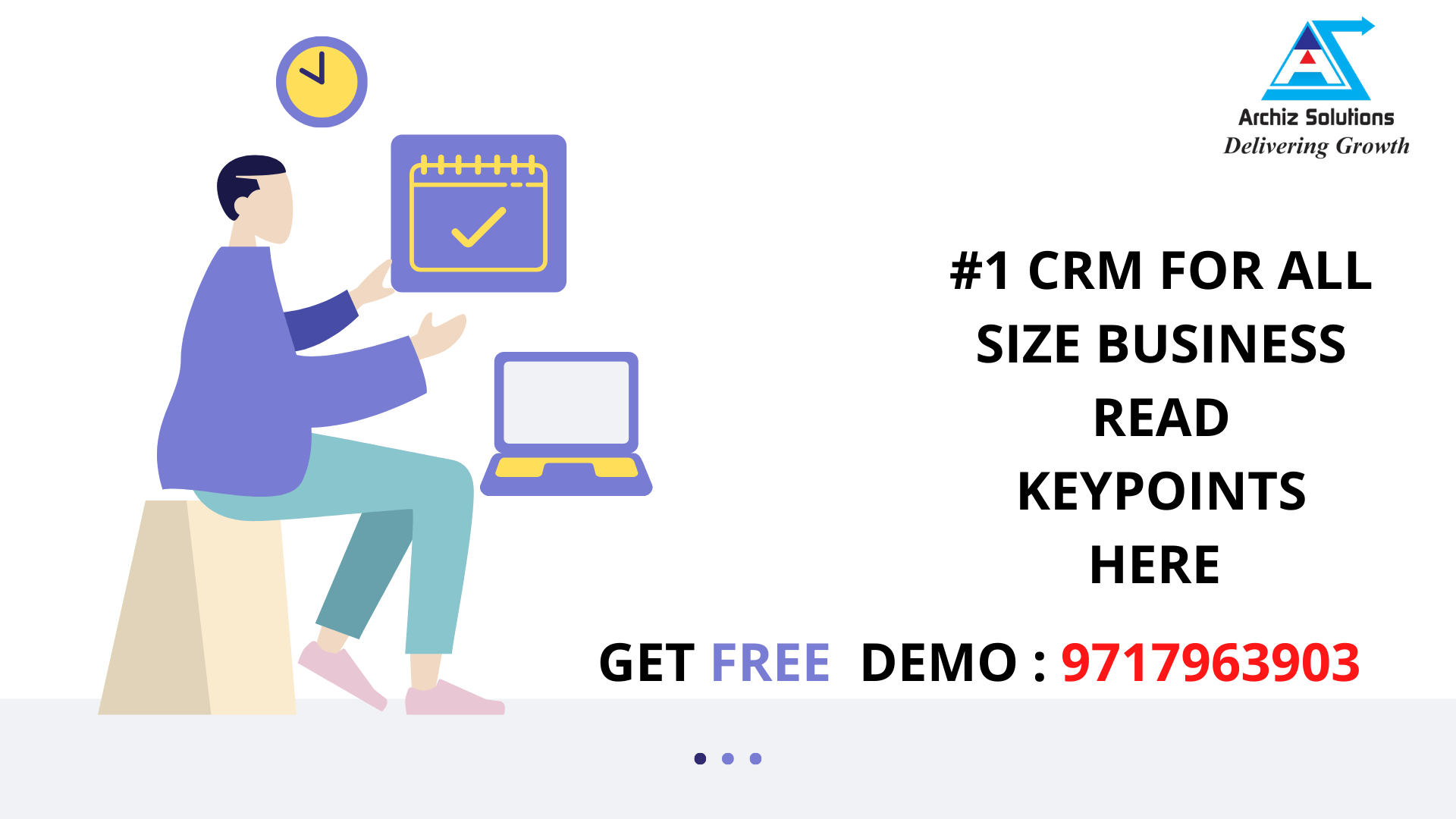 1. Customer Acquisition and Retention
Every successful sale starts with an effective lead generation system. With the use of a Sales CRM system, all customer data and leads can be stored in one centralized location, giving your sales team a complete view of lead status, deal progress, current customer data and upcoming opportunities. Sales CRM can also be integrated with other systems to help your team access the various information needed to make a successful sale. Through this system, your team can convert leads, contact current customers, and send promotions and new offers on time. Sales CRM helps your sales team in the conversion process and plays an important role in ensuring complete business relationships for customers.

2. Build up your business relationship with your customers
Sales CRM helps your sales team monitor the status of customer accounts throughout the cycle. The biggest advantage of this is that it allows them to reach a customer on time and keep them connected to your business. With this system, you can ensure that every member of your sales team is always at the top of their game. The right Sales CRM system can help them reach customers at the right time and with the right strategy. Communicate with your customers, bombard them without email or text message, cultivate your customer relationships with them. This is important for building customer loyalty and building trust and loyalty through a more personalized approach to customer service. And when your customers trust your brand, they are more likely to refer you to their family and friends. This leads to new sales and an increase in customer database.
3. Analysis of purchasing behavior based on story exchange by using Sales CRM Reports
Sales CRM systems can provide useful information to the sales and marketing teams in your organization, enabling them to fully meet deadlines and work effectively with their goals. Reports of Sales CRM system is that it helps the sales team prioritize future renewal times and provide access to new customers to provide new products and services and retain new customers. Ability. This helps them communicate with customers at the right time, so they will never miss a sale.

Another important feature of Sales CRM, when it is incorporated into a sales tool,  is that your sales team has complete insight into how customers view their sales strategies and campaigns. This helps them find out what works and what needs improvement so that they can work on customer engagement and nurture leads,  their requirement to better meet the needs of their customers. In the end, that eventually leads to sales. In this way, the marketing team can provide the sales team to guide the customer in the sales cycle and ensure continuous sales growth.
4. Increase Followup rate
One of the best things about using Sales CRM for your business is that it makes it easier for you and your team members to track your purchase history: items purchased, time between purchases, It gave you an idea when spent on purchases, etc. What products and services are your customers looking for, that helps you manage your listings effectively. You can set a schedule to help your sales team reach your customers at the right time on the customer journey, enabling them to renew services, buy new products or offer them new products. You can be inspired.

Sales CRM systems can also provide analytical sales reporting, which allows your team to stay on track with their goals and complete them within their target dates. Customer Relationship management allows the sales team to communicate with customers through the ability to respond to customers in a timely manner. For example, working for the Customer Service, In Archiz CRM allows your team to quickly respond to messages from all of your customers using the same channel. This not only improves customer satisfaction but also improves the performance of your team.

Many companies have already started using ArchizCRM as Sales CRM, and as a result, have seen a huge increase in sales and increased productivity from their team.

It also gives your sales team the information they need to create a sales strategy designed to capture more leads and convert new clients.

And here is a list of features provided by Archiz Sales CRM and how they can help you increase your sales up to 80%.

Client management
Lead management
Contract management
Complete Customer Support Management
Account management
Sales team and Customer Opportunity Management
Sales Target & Forecasting
Sales Automation
Sales Analytics & Report Management
Workflow and Approvals
Sales Performance Management
Campaign management: Whatsapp, SMS, EMAIL Campaign
Territory/Security Management
Business management
Order Management for Consumer Products/Services/ Inventory
Report management
User management
Task Management
Interactive Dashboard View
Data Management: Easily Data import and exports