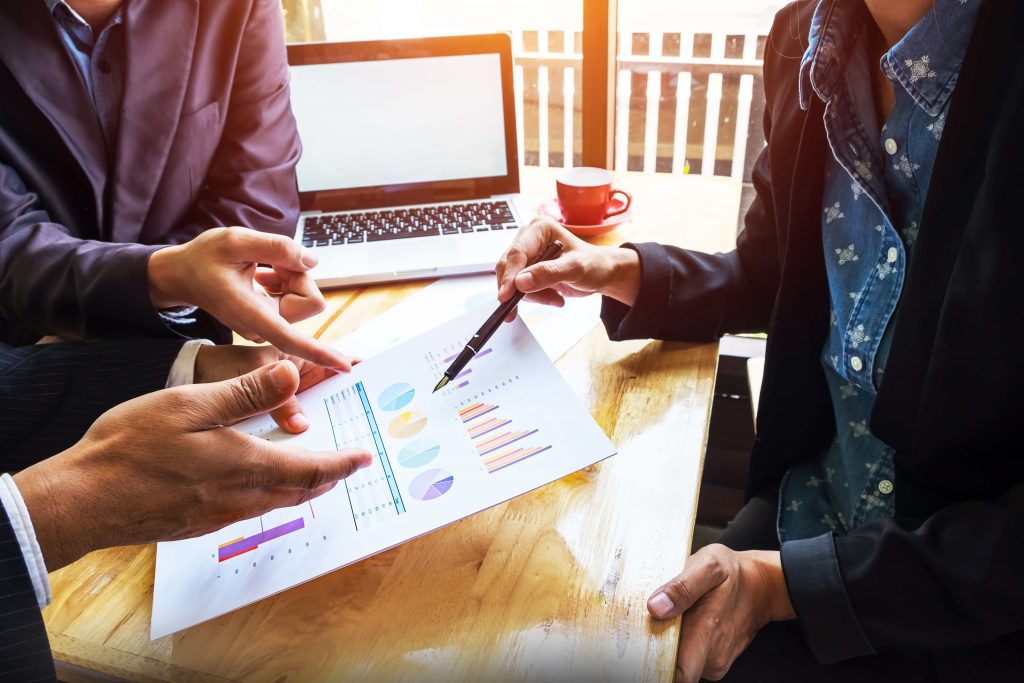 Lead Management Software is a set of programs and practices designed to generate new potential business customers, usually operated through a variety of marketing campaigns or programs. Lead management facilitates a business connection between its outgoing consumer advertising and the responses to that ad. These procedures are designed for business-to-business and direct-to-consumer strategies.
Lead management is a strategy for sales management software and customer relationship management in many cases. This important connectivity provides professional profitability through the acquisition of new customers, selling existing customers and branding the market. This process has also been accurately referenced in the form of customer acquisition management.
Why do you need Lead Management Software for your Business?
Lead management software is the process of working your leads till the sale pipeline from the marketing funnel. This is a way to track, manage, and qualify the leads, with the ultimate goal of changing into sales.
But before we discuss how this platform can be beneficial for your company, let's discuss the basics of lead management Software for Business.
Lead Generation Process
From a high-level perspective, the leading generation is kicked in the marketing department first. Lead generation aims to attract visitors who match your ideal customer profile, or customer personality, in your business.
Lead capturing Process
When a potential marketing campaign or ad answers, the next step is to learn more about them. The process is called lead capturing Process and usually happens through the web form on the Internet. Some common lead capturing strategies provide a free eBook, free trial, or free web course in exchange for personal information such as a name, contact information, company information, etc. Their information is essentially being captured and they will go to be classified as a possibility.
Lead organization Process
Once the information of the lead has been captured, the delivery process will start. This is the process of sorting and sorting leads based on their ability to make the sale. Marketing and sales teams generally use lead scoring to determine which leads should be sent for sale, and which leads should be cherished.
Lead Nurturing Process
During the organizational process, the leads are transferred from marketing to the sales department for further communication. And how the initial contact runs depends on whether the lead will be cherished, or nurtured, with the goal of turning the sale into sales CRM.
Register For Free Demo And Trial
6 signs you need in a lead management system
1-        No single Source of data:- Sales reps are continually shuffling between different apparatuses to get to lead data.
2-        No introductory lead capability:- You don't have a procedure or system like positions and scores to qualify and unqualified leads.
3-        No knowledge into lead's exercises:- You aren't following the possibility's exercises on your site, item, and email; losing your expected purchasers.
4-        Lack of deceivability:- Sales reps don't have deceivability into the lead's purchasing excursion to give the correct securities and archives to move them through the business cycle.
5-        Missed subsequent meet-ups:- Sales reps are neglecting to cause a to catch up call or email, causing the possibility to feel disregarded and move to a contender.
6-        Lack of lead supporting:- Your business groups are concentrating more on the 'great' prospective customers that the ones who require broad development and relationship building are overlooked.
Key Features of Lead Management Software for Your Business
Automatic Lead Capturing

Functionality

Intelligent routing

Lead activity scheduling and tracking

Reporting and Analysis

Advanced security

Lead Email SMS and Voice

Communication

Integration with other systems

Lead Email SMS and Voice Communication
Get Benefits from Lead Management System listed below:-
Stage 1: Lead supporting
Not every one of your leads are deals prepared. A significant number of them could in any case be in the exploration or mindfulness stage, making sense of if your administration would illuminate their agony focuses. With a lead the board framework set up, you can send sustain battles to these leads—who are not exactly prepared to make a buy. This is the place you teach and exhibit an incentive through substance, special offers, and so on that your administration can comprehend their business challenges, helping them in their dynamic procedure.
Stage 2: Lead catching
During the lead age exercises, you would have reached your optimal purchasers through different online sources, for example, email, internet based life, online courses, paid promotions, and much more. Physically including these leads isn't doable, particularly when the volume is high. A decent lead the executives framework guarantees that each lead is naturally taken care of into the framework from web structures, messages, and visit, And catch leads through many popular social sites like:- facebook and linkedin etc. keeping possibilities from becoming lost despite a general sense of vigilance. It additionally catches the source, so you comprehend what showcasing efforts are working and so forth.
Stage 3: Lead capability
One approach to viably qualify leads is through Lead Scoring—a model that positions leads dependent on their segment data and commitment with your organization. By allocating scores to leads dependent on their activity title, nation, conduct on your site and item, and commitment with your email, your business group will have the option to separate qualified and unfit leads rapidly. Utilizing scores to qualify leads permits salesperson to put their time in seeking after the correct prospective customers for your business. In spite of the fact that there are independent lead scoring devices, one that is incorporated with your lead the board framework is profoundly financially savvy and gainful for your business groups.
Stage 4: Lead enhancement and following
When a lead enters the software, the lead's profile is consequently populated with freely accessible data, for example, their activity title, organization name, and web based life profiles. This guarantees your business group don't need to invest energy in examination and manual information section. The lead the board framework additionally tracks the lead's exercises on your site—pages visited, joins clicked, assets downloaded, and so forth.— and item and email commitment. These significant bits of knowledge around leads' conduct permit salespeople to comprehend their inclinations and customize deals endeavors.
Stage 5: Lead circulation
You realize your business group back to front, so physically doling out prompts the correct agents is plain cruising. Be that as it may, with a high volume of leads, this outdated strategy will postpone the lead reaction time. The sooner your salespeople contact the leads, the more probable they are to purchase from you. A decent lead the board framework ought to have the option to consequently relegate prompts agents. By dispersing prompts the correct domains and salespeople, your business group can organize leads. You can likewise produce reports to recognize the regions that are getting the most benefit, salesmen who are meeting targets, and the potential deals zone to improve.
Tags:- Lead Management software, Lead Management system, lead management software solutions, lead management software systems, Best Lead Management software, , Sales Lead management software, online lead management software, best free lead management software,