Hospital Management Software in India ​
The Hospital Management Software(HMS) is a computer or web-based system that facilitates the operation of the hospital or any medical set up. It integrates all information about patients, doctors, employees, hospital administration details etc.
Hospital Management Software Features
Hospital Management Software
Hospital Management Software or Health Service Software helps to administration to manage leadership, management and public health systems, health care systems, hospitals and hospital networks.
Doctor Management Software
Doctor Management Software that is ready to change the way the health centers operate. With the help of this Clinic management software, medical professionals can automate various day-to-day administrative and management tasks of their medical offices.
Patients Management Software
Patients Management Software complete solution for doctor to manage their patient appointments, patient details and also manage billing of particular patient.
It has a nice and attractive interface that are really awesome and eye catching. The system has a lot of nice features that are needed for a doctor to handle their patients easily.
Lab management is responsible for providing advice and information to doctors about health and safety, especially on assessment of risks and appropriate control measures.
Hospital accounting system is a special system of accounting which collects, communicates and explains historical and estimated financial data, which are useful for the purpose of determining financial condition and operational results of the hospital.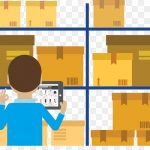 Inventory & Stock Management
Inventory Management system is essential for a hospital to streamline the hospital's supply chain. These automatic inventory management systems include technologies for tracking and tracing inventory and equipment used every day in a healthcare setting.
Easy and simple interface to use
Fully responsive for any kind of device
Statistics of some data in dashboard
Easy appointment scheduling
Can see past or future appointments in appointment page
Easily store prescription of particular patient for future use
Manage billing of particular patient
Can print prescription and invoice of particular patient
Add, edit or remove patient details
Manage doctor's profile
Online Multiple Doctor Appointment Booking
Integrated with Video Tool
Integrated with Telephone integrated 
Handles Patient centric workflows
Manage clinical documentation 
Electronic health record 
Health care  Health Information management  
Health Information technology
Medical inventory management   
Personal Health Record
Best Medical CRM Software and Hospital management Software for your business, eHospital Systems is a comprehensive and integrated Medical information system designed to manage all aspects of hospital operations, such as medical, administrative, financial and legal treatment.
Hospital Management Software is a comprehensive, integrated information system designed to manage all aspects of hospital operation, such as medical, administrative, financial and legal issues and related processing of services.
Advantages of having Hospital Management Software:
Decrease paperwork.
Flowing notification flow between different departments
Easy access to reference records
Customized bed occupancy check
Effective billing of different services
Exact stock information.
Improvement in hospital administration