#1 Healthcare CRM Software
Features of CRM Software for Healthcare
Build Communication Path
Healthcare CRM software helps hospitals run efficiently and processes the following models of communication: doctor to doctor, hospital to hospital, Customer to the hospital, patient to a hospital administrator Management.
Automate Daily Tasks
You can boost productivity by automating manual tasks such as sending and confirming appointments, sending emails, generating invoices, and managing patients and related tasks, all from one dashboard.
Reduction Of Expenses
Healthcare Industry CRM allows hospital's to make a proper allocation of your money in different areas like advertisements for different areas, road shows. for other outside vendors. Healthcare CRM provides you graphical views of analytical data in the form Reports & Dashboard, that helps to track complete process & expense you have spent.
Cost Effective
Healthcare CRM Software reduce the cost of patient life cycle, reduce the patient nurturing cost, and also remove the cost of marketing.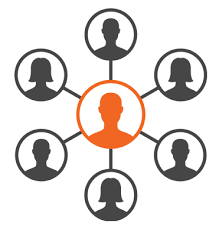 Transparency Of Data
CRM software for Healthcare also provides the possibility of facilitating interaction between doctors. They gain access to data from patients, including medical tests, diagnostics, and previous remedies provided by other doctors, which are very important for better understanding of new problems and to conclude the conclusions about each patient journey.
Improve Decisions Efficiency
Detailed insights on which branch or clinic has the highest number of patient visits and which departments account for the most revenue are available through reports. You can also monitor the amount of revenue each doctor generates.
Centralize patient information

Patient appointments

Patient diagnosis

Online Multiple Doctor Appointment Booking

Integrated with Video Tools & Telephone
Store patient-scanned reports and documents

Patient medical history, add details and attach documents

Handles Patient centric workflows

Electronic health Record 
Follow patients for return visits or checkups

Know the upcoming appointments of doctors

Use Healthcare CRM on all devices
Nowadays, CRM (Customer Relationship Management) software solutions are in great demand among companies  Large, medium, small businesses, and also CRM for healthcare Industry use them to strengthen cooperation and improve customer services, thus, achieve the trust of their partners and customers. Archiz CRM software for Healthcare and Medical Industry simplify hospital processes & increase the patient satisfaction upto 80%.
For Healthcare Industry, the Archiz Solutions can improve the administrative activities of the Hospital, while increasing overall performance, as well as helping the patience support executive to provide their best services. 
Tags:- Medical CRM Software, Medical CRM System, CRM Software for Medical Industry